If a Nursing Home Hurt Someone You Love, We Can Help You Get Justice and Compensation
2 in 3 Caregivers Admit to Nursing Home Abuse
A recent study found 64% of caregivers (2 in 3) admitted abusing nursing home residents in the past 12 months. And nearly 1 in 4 nursing home residents in 2020 were physically abused by staff in 2020, according to the National Center on Elder Abuse. In 2019, 1 in 5 nurses surveyed said they were unable to provide necessary patient care to nursing home residents. If someone you love is injured by nursing home abuse or neglect, we can help you seek the justice and compensation you deserve.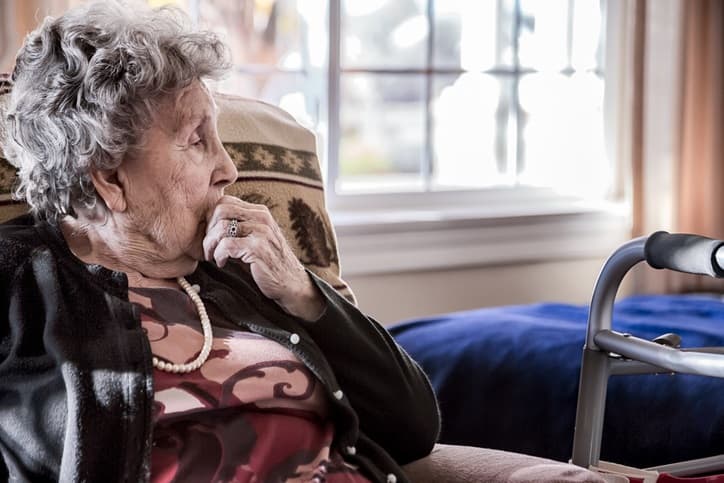 Nearly 1 in 4 Nursing Home Residents Reported Abuse or Neglect Injuries Since 2020
Symptoms of Neglect
Bed sores (pressure sores)
Malnutrition
Dehydration
Poor hygiene
Other Serious Complications
Sepsis
Infection
Wrongful Death
Other serious injuries
Warning Signs to Look For
Residents with dementia or Alzheimer's may have difficulty communicating. Others may be hesitant to report abuse or neglect for fear of staff retribution. If you suspect that your loved one may suffer from nursing home neglect or abuse, look for these signs:
A

Victim becomes upset, agitated, withdrawn or stops communicating, especially around staff.

B

Rapid weight loss, weight gain or symptoms of malnutrition (i.e., mouth sores, dental difficulties, bruises easily, poor wound healing).

C

You notice unexplained injuries like cuts, bruises or welts healing in different stages.

D

Victims shows sudden or unusual behavior changes (not wanting to be touched, biting, rocking).

E

Your loved one is frequently sick, especially if it goes unreported to family members.
Why File A Nursing Home Injury Claim?
Nursing homes receiving Medicaid or Medicare funds must comply with federal regulations. According to CFR 483.13, all residents have "the right to be free from verbal, sexual, physical, and mental abuse, corporal punishment, and involuntary seclusion." Having a lawyer file your nursing home neglect claim holds abusers accountable for their actions and stops funding to facilities that violate federal standard of care guidelines.
What You Can Do
1

Tell Us What Happened

Answer a few brief questions to see if you may have an eligible claim.

2

Get A Free, No-Obligation Legal Consultation

An attorney will contact you by phone to discuss your case.

3

Get Justice and Financial Compensation

Unless you win a cash settlement, you'll pay no legal fees.